Escape to our Mountain Sanctuary
POSITIVE CHRISTIANITY

Riverfront Mountain Retreat - Private Cabin
HOPE HILL
" Come away by yourselves… and rest a while." Mark 6:31
Celebrating Positive Christianity's 20 th Anniversary

Chris welcomes you to his own private retreat where he does

much of his writing that goes around the world daily.
He wants to share this experience with you.
Chenoweth's own rustic REAL LOG CABIN

they lovingly call "HOPE HILL.

A haven of mountaintop secluded privacy with

elevated views and sounds of the Ellijay River.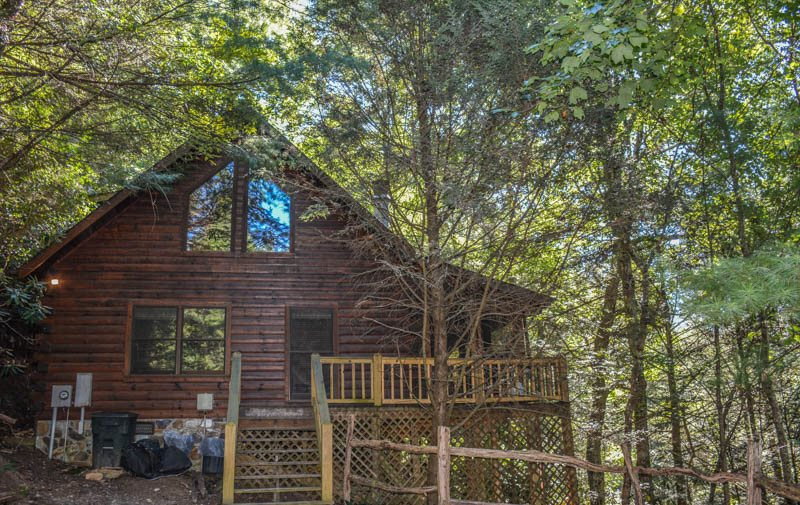 Very Private Mountain Top Sanctuary
HOPE – is a good thing, and no good thing ever dies

Human HOPE connected to God has true miraculous powers.

HOPE - always triumphs over experience.

Psalms 147:11"The Lord delights in those who respect God,

who put their HOPE in God's unfailing mercy.
A non-hosted retreat

a perfect getaway, a paradise for

soul renewal, recharging, and prayerful reflection.

Meditate to the incredible sounds of the famous river flowing past you.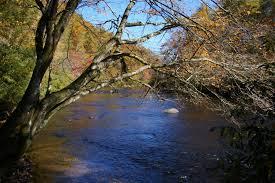 " In rivers, the water that you touch is the last of what has passed

and the first of that which comes; so with present time." Leonardo da Vinci
Elevate yourself in The Blue Ridge Mountains.

Near Chattahoochee National Forest Rich Mountain Wilderness – top elevation 4040 ft.

Located in one of the most beautiful areas of the country

northern Georgia between famous tourist areas Blue Ridge and Ellijay.

Close to The Whitepath Golf Course, the scenic train (March-December),

hiking, fishing, canoeing,tubing, zip lining,

the waterfalls, wineries, and apple orchards. World-class dining.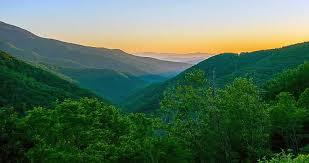 Just 90 miles north of Atlanta.

Low-cost airfare to Atlanta and low-cost rental cars available.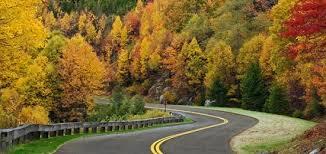 EASY SCENIC DRIVES . 24 miles to Tennessee and 28 miles to North Carolina.
Everything is close .

You are near the world-famous Aska adventure area, 40 miles from

Harrah's new casino, a 75 mile drive through the mountains to

Chattanooga, or just 3 hours to Gatlinburg.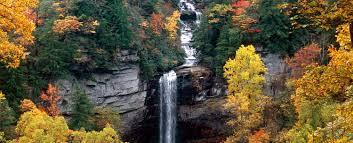 At the cabin, you leave the pavement of the superhighway behind.

It's like going back to another time, a simpler time, a slower time.
You drive on the gravel and dirt roads through the mountains.

Go through THE COVERED BRIDGE crossing

Briar Creek, to a better time in your life.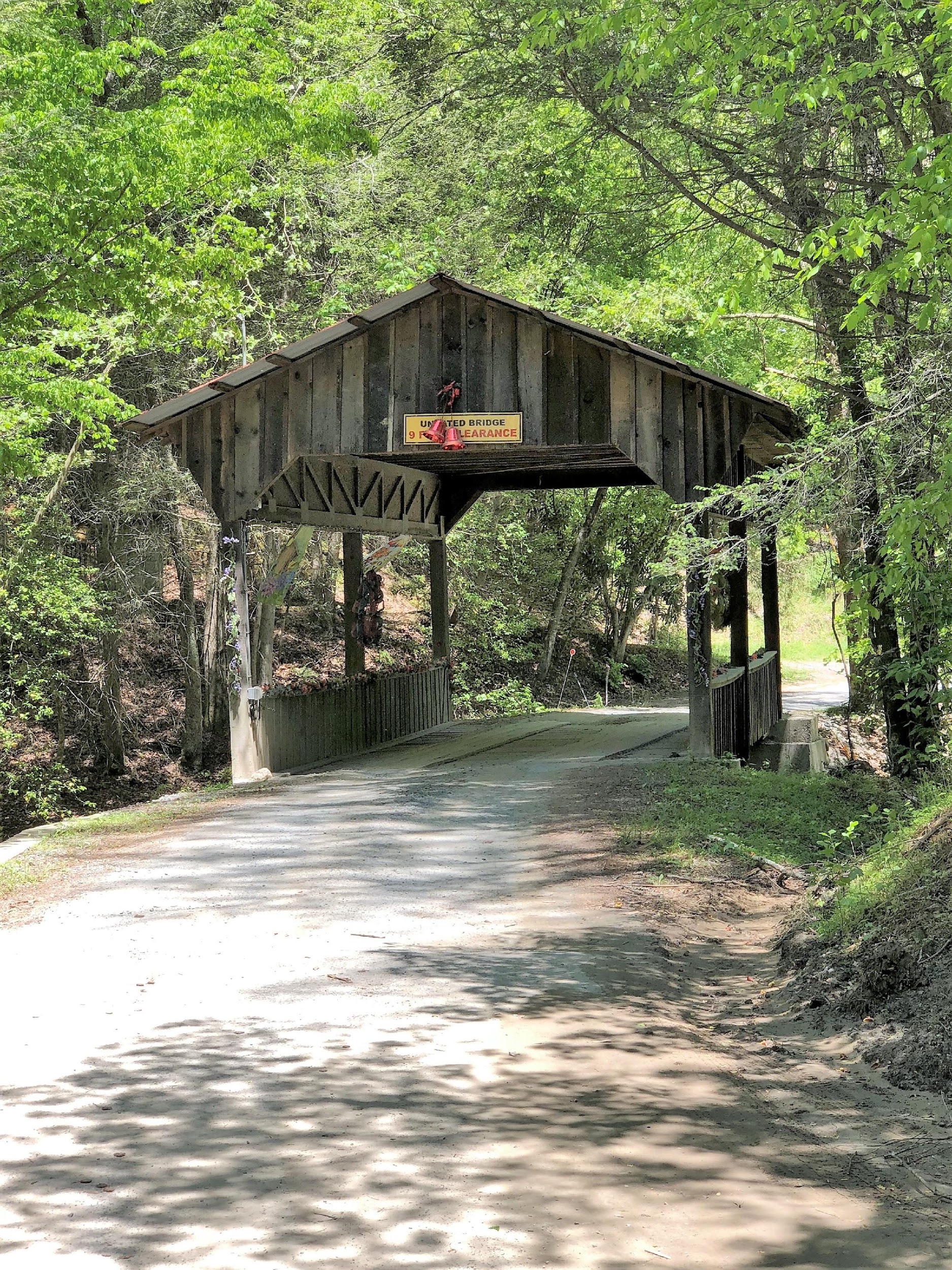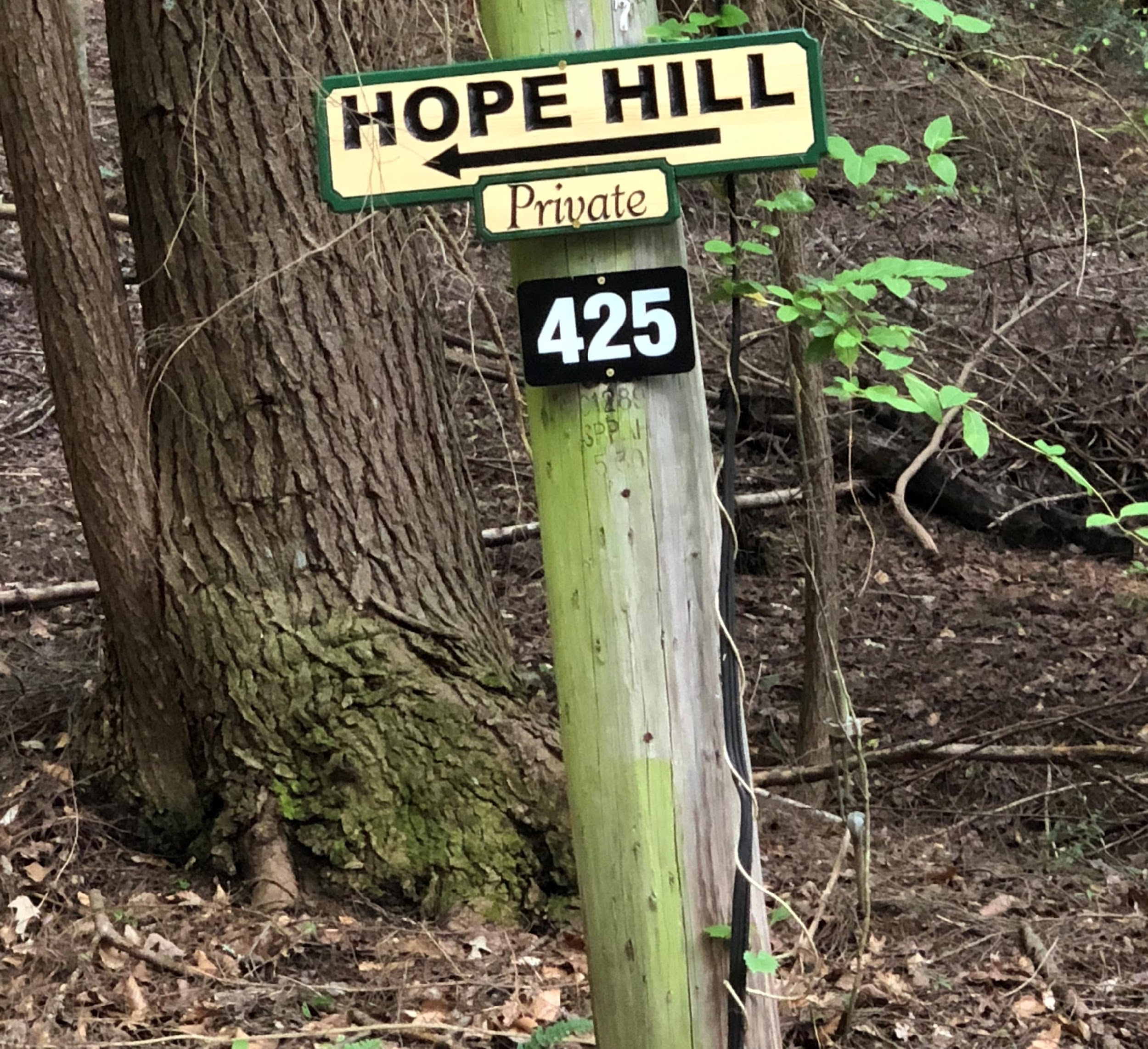 You go up the mountain, and down the mountain many times

then straight up our big mountain following our Hope Hill signs

- until you come to the end of the road to the seclusion of

HOPE HILL private retreat that we hope you cherish like we do.

The hill to our cabin is quite steep, and seems intimidating,

but like life we find the obstacle is bigger in our mind than in reality!

It adds to the true mountain experience and it becomes fun.

We always drive it with a basic rental economy car,

but a 4x4 is recommended during inclement weather.
The busy city noise is left behind .
" HOPE springs eternal." Alexander Pope
You find yourself again by resting in the middle of nature, wildlife,

soaring trees, and roaring river below.

Life slows down, allowing you to find God in a new more profound way.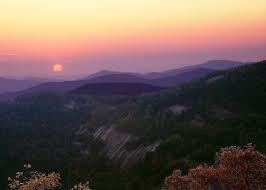 Follow our path from the front of the cabin, down the mountain, and sit or

fish from your own private dock on wide shoreline on the famous Ellijay River.

Sit by the firepit on a cool evening down by the shoreline.

(Just remember what goes down - MUST climb back up.)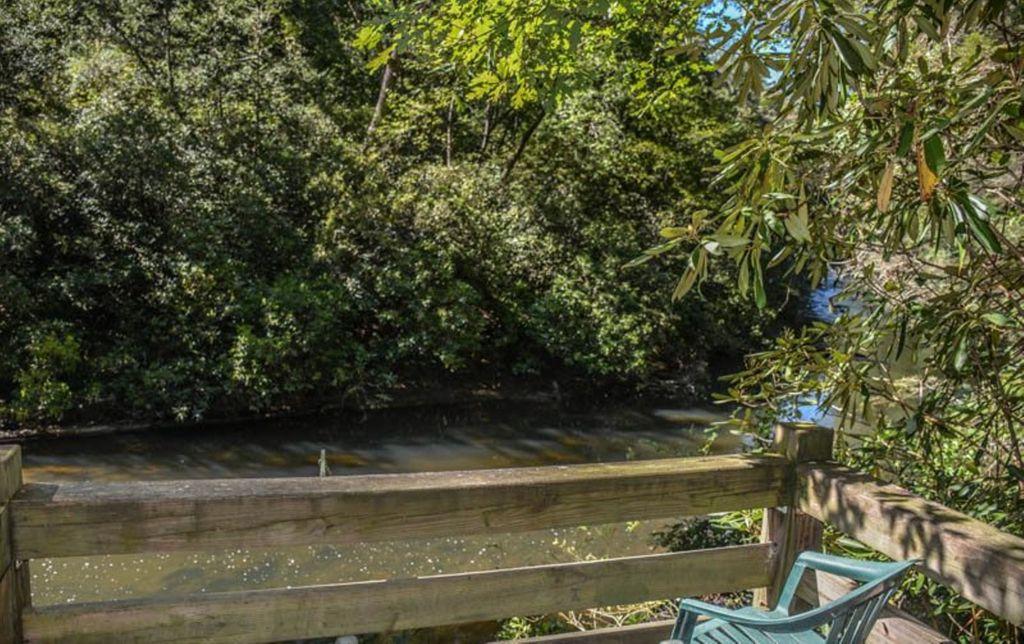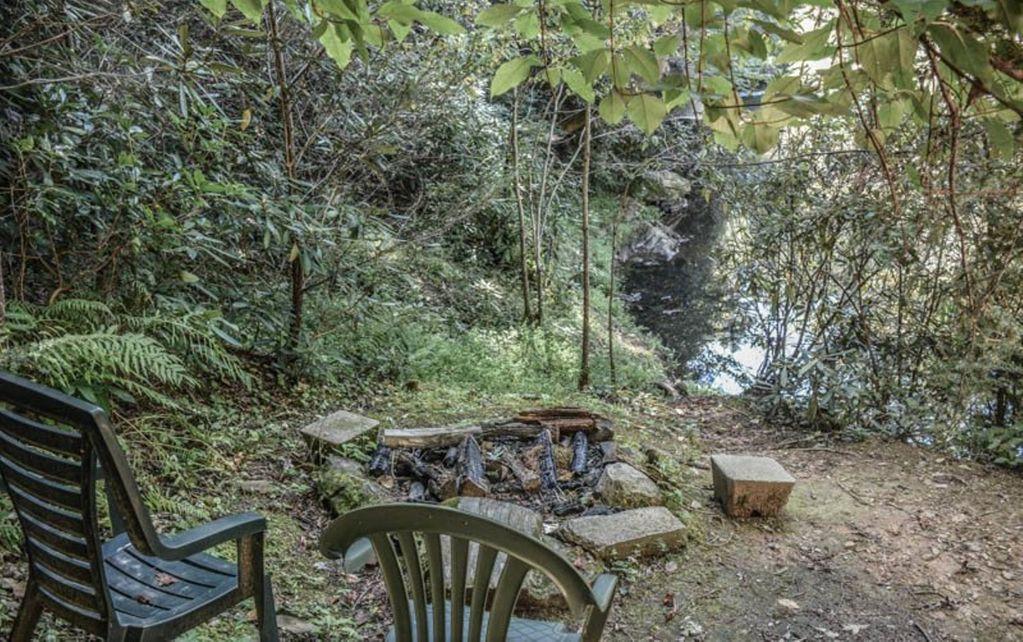 When it's time to go inside you will enjoy sounds and smells of a

real wood burning fire from the native stone, floor to ceiling

fireplace, and wide-plank reclaimed barn wood floors.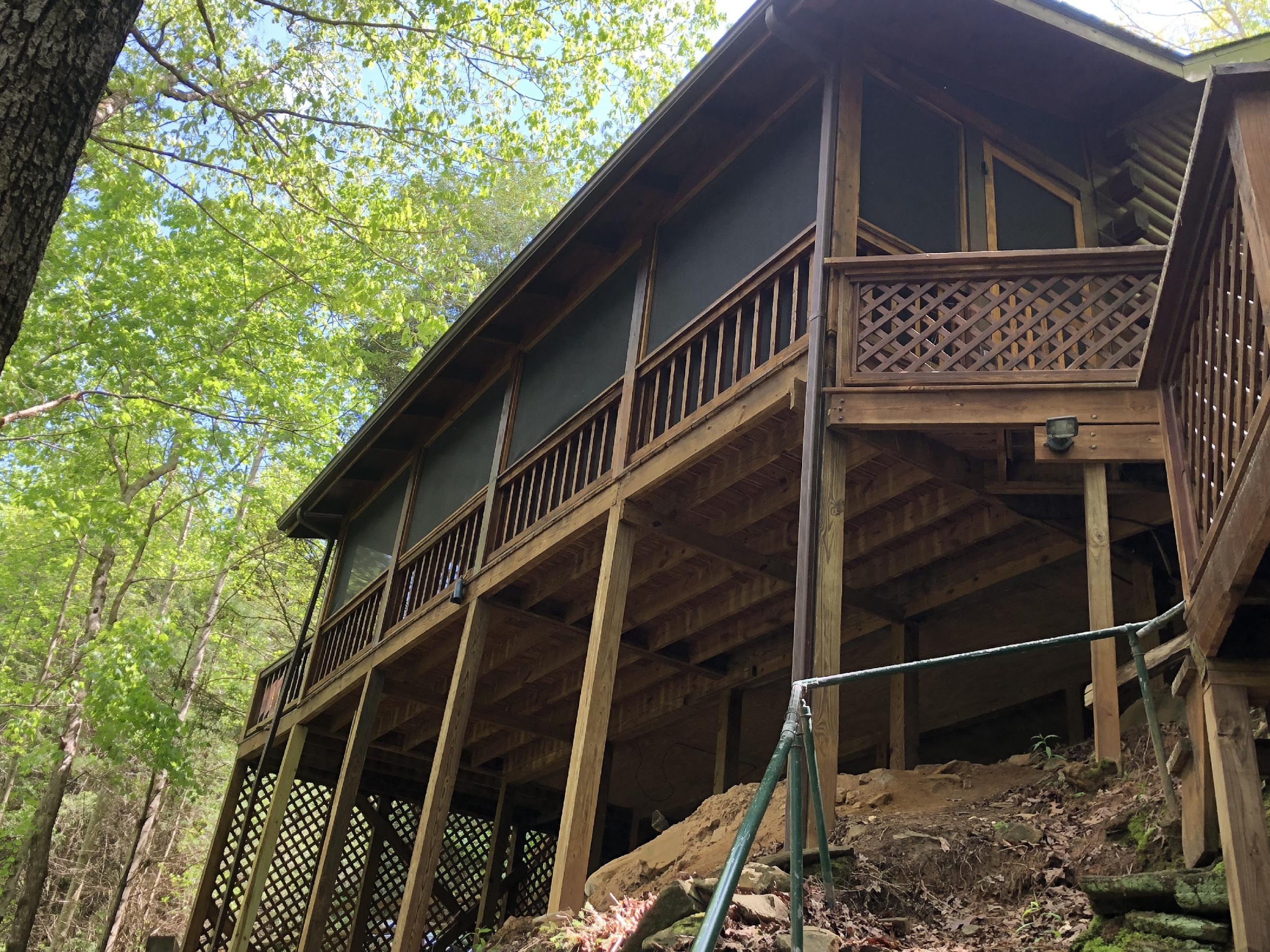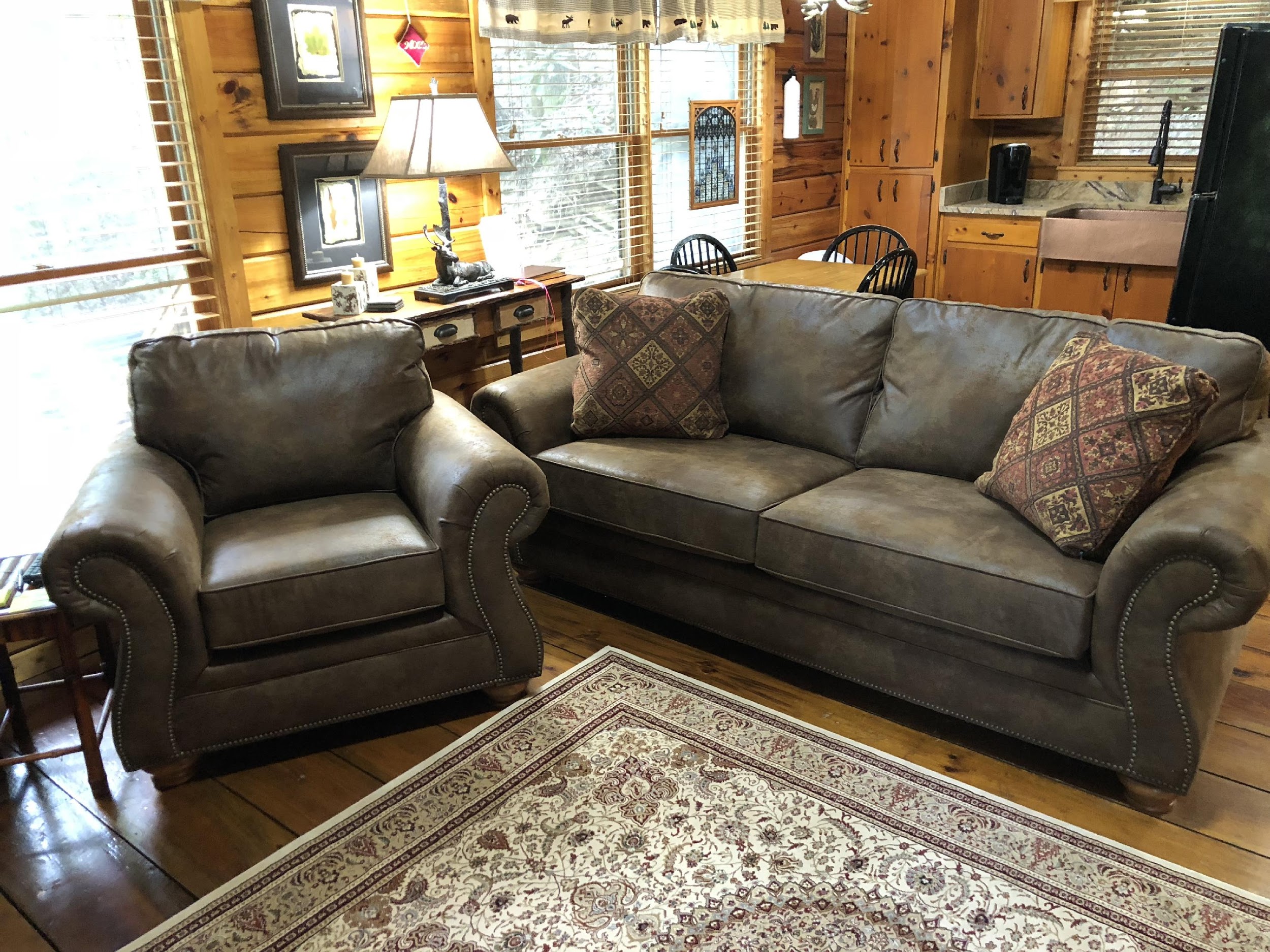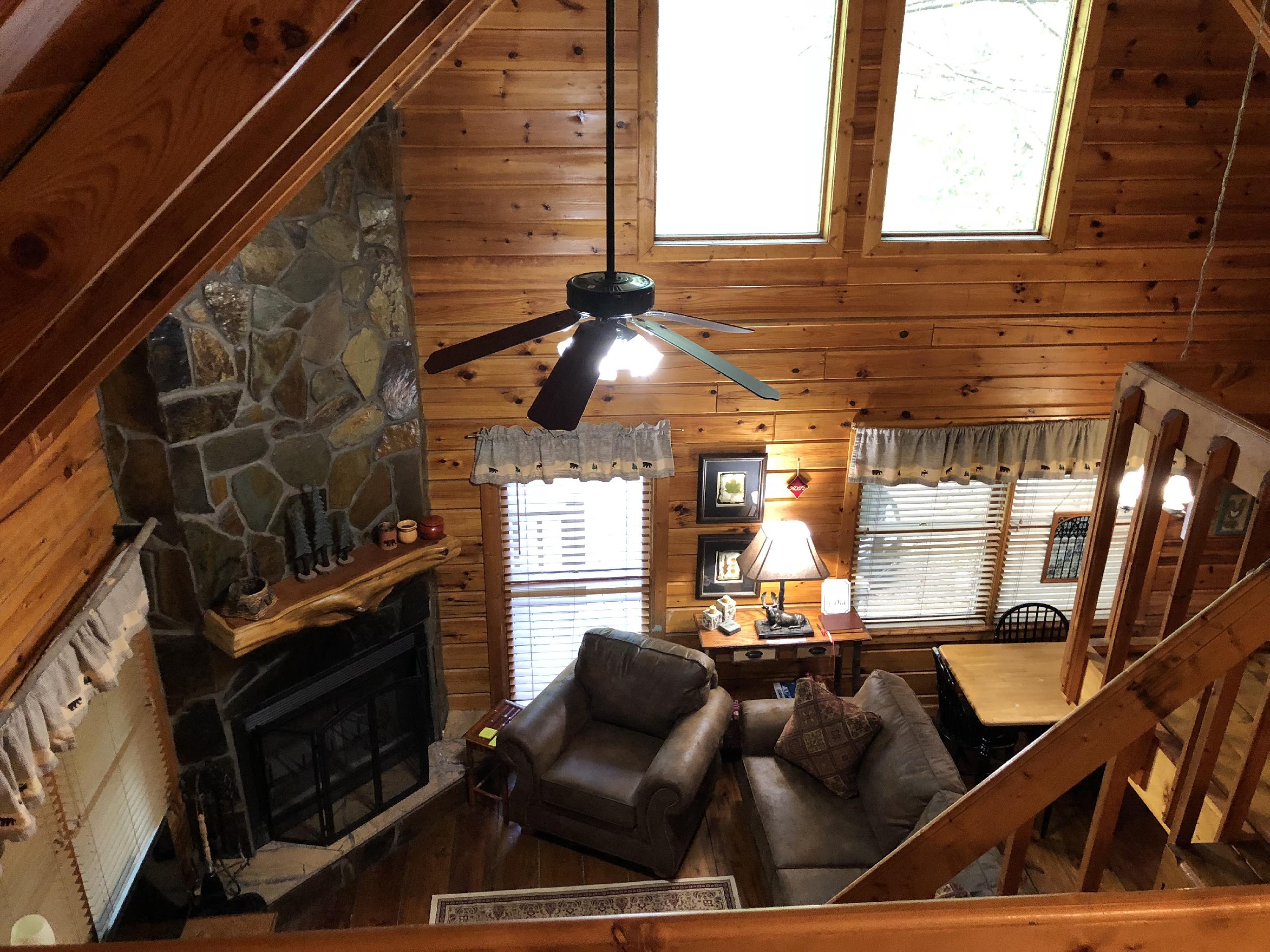 3-bedroom, 2 full baths, with full-length screened-in porch overlooking the river .
The great gift of God is hope - hope which makes us have that confidence, in

ultimate triumph, and in goodness and love, which nothing can shake.
A selection of inspirational books available to read in one of our many

rocking chairs on the screened-in front porch overlooking the river.
(This is the favorite place for Chris to write his Positive Daily Inspiration.)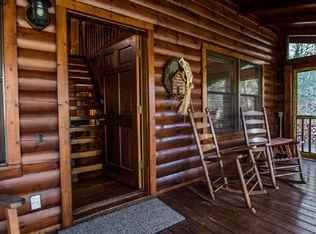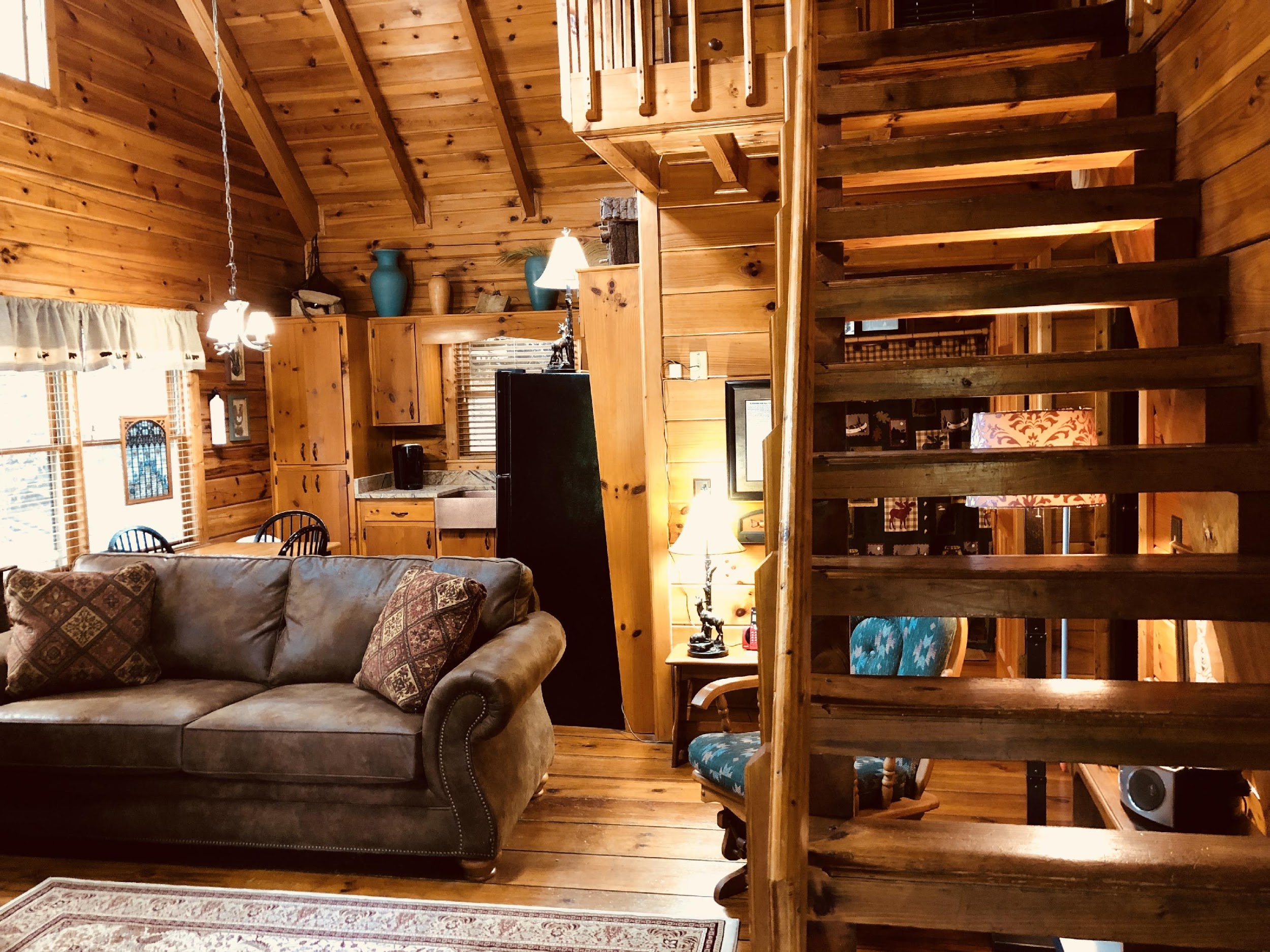 There is a large loft with a luxury king bed, full bath, and a futon that makes another bed.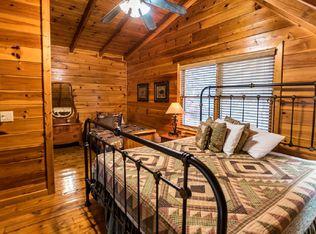 On the main level - 2 bedrooms, with a double bed in one bedroom
Bunk beds in the other bedroom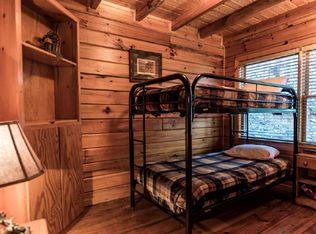 Cozy - yet can sleep up to 8! (1200 sq. ft.)
Soft Meditative music, and full selection of recorded prayers, are provided if you desire.

You will be immersed in an environment saturated with positive prayer.
Scenic tour books and maps are provided to help you plan your next day.

Many board games and puzzles for family togetherness fun.
This is a real FULL log cabin, most only have "the fake look" of a log cabin.

Most times you must choose between mountain, or riverfront -

HOPE HILL HAS BOTH .
Flat screen 4K Samsung Smart TV (approximately 100 channels),

DVD, Internet, and land-line phone.

Easily connect your cell phones, computers, and

iPads to our HIGH-SPEED (40,000 download) Wi-Fi.

These high speeds enable you to use your subscribed services such as

Netflix to download movies and watch on multiple devices in any room.
Updated Full kitchen with granite counters and copper farmhouse sink.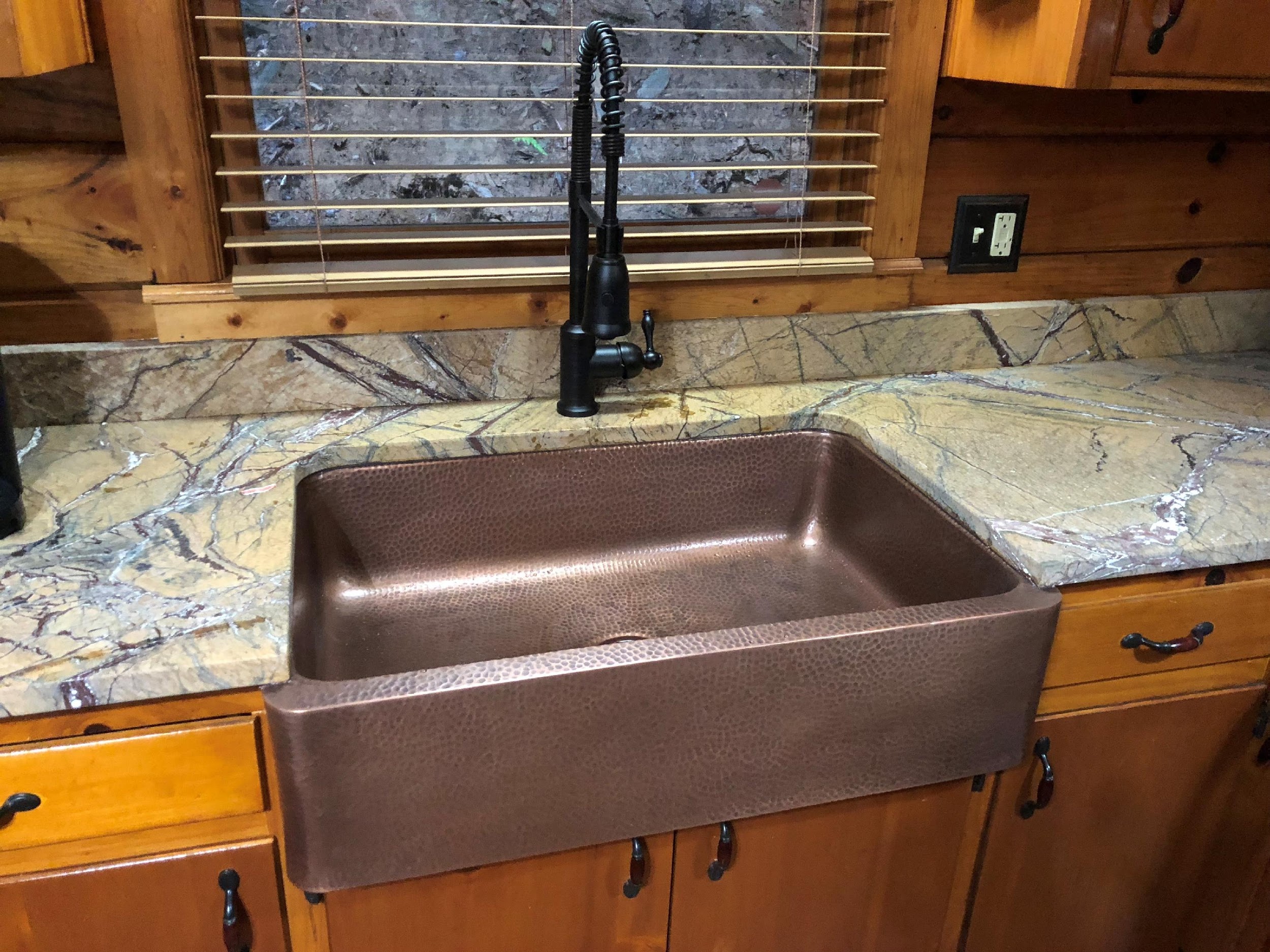 Plates and utensils to cook your meals.

Full oven, refrigerator and icemaker.

Two full Bathrooms with granite counters and vessel copper sinks.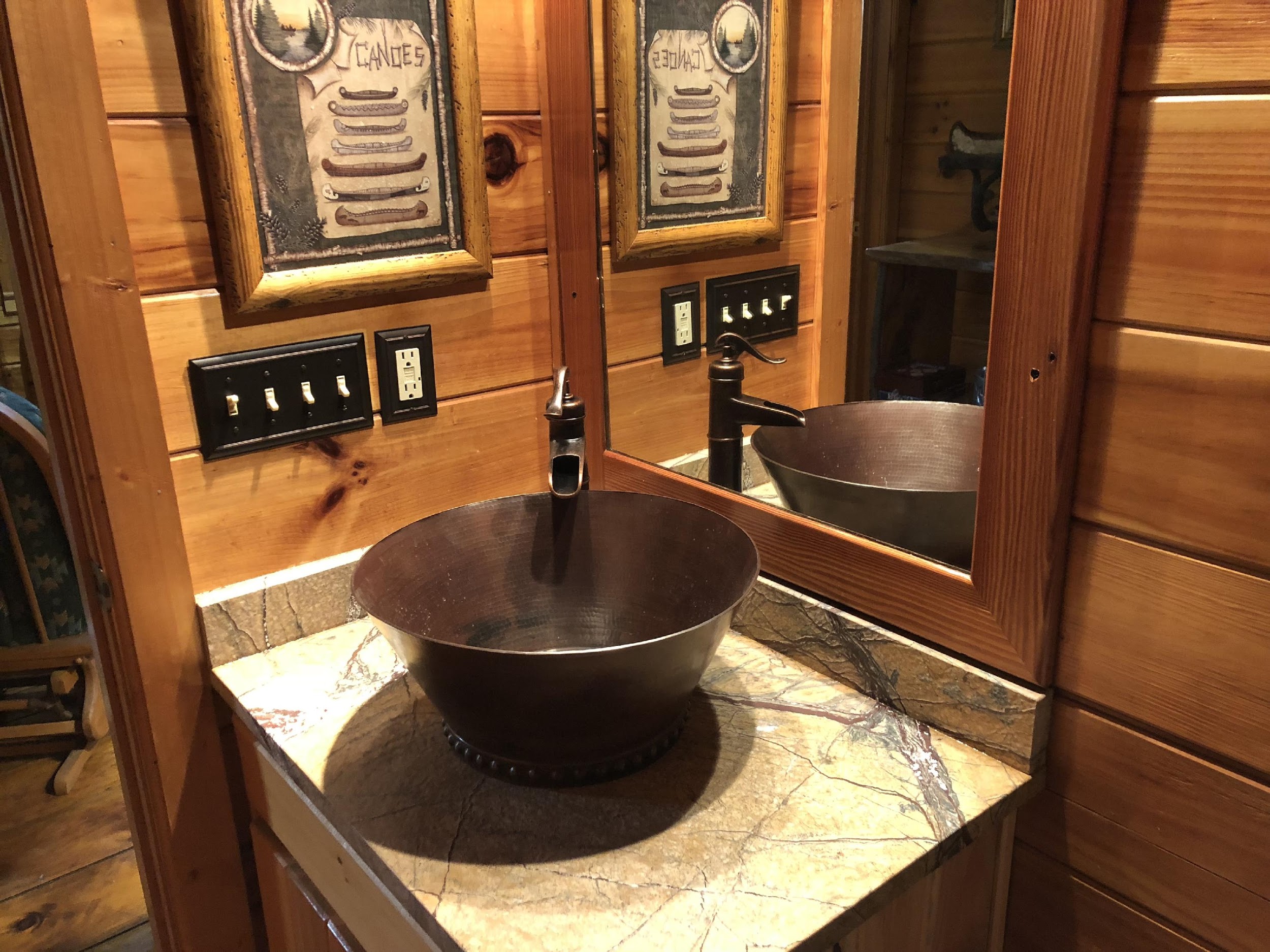 Washer and dryer. Nice upper deck space with charcoal Weber Grill.

Central heat and air. LED lighting.

All linens, and towels supplied. Grocery available nearby.
This cabin is a manifestation of hope, faith, and prayer.
A hope Chris had of a real mountain

log cabin with river frontage since he was in his 20's.

He can't be here often, so he is thrilled to share with your family.
Your pet is welcome too . Our family golden retriever LOVES Hope Hill!
Sit in the hot tub on a cool evening and

look at the stars from on top of our mountain.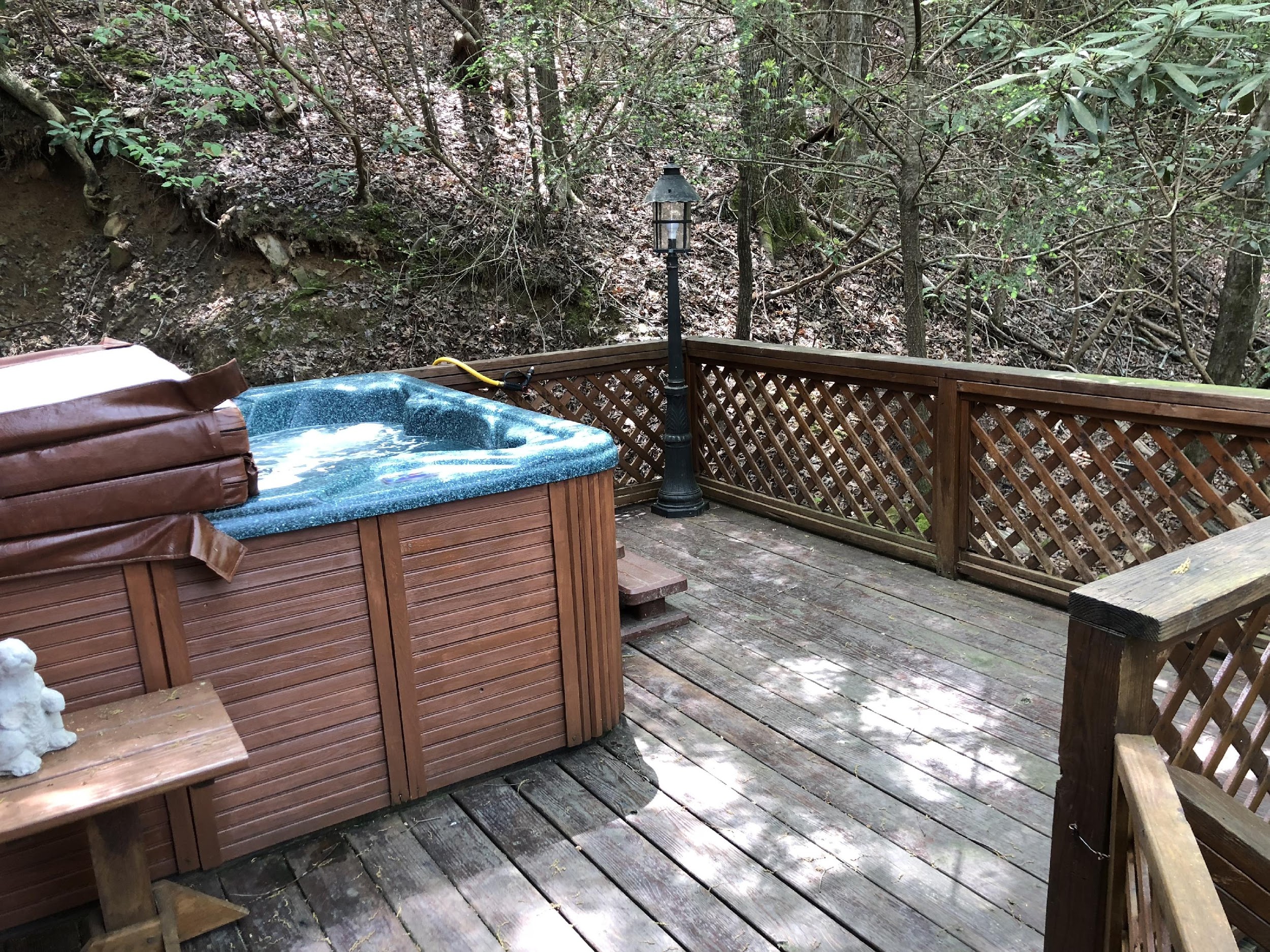 For our 20 th anniversary - we offer BOTH

hosted group experience on our November 2019 Spiritual Retreat Cruise,

AND this non-hosted private prayerful experience.
We are excited to offer private spiritual renewal.
Bookings available from 3 days +

subject to limited availability – book well in advance
On-going special discounts (for non-major donors) available to

Clergy, Military, Law Enforcement, EMT, Firefighters, and Returning Guests.
We offer weekday discounts, 3rd night free, 4th night free, and

7th night free during special dates yearly. Full information here.
Offered to our sustaining supporters at a

VERY SUBSTANTIAL DISCOUNT !
Be sure to check out the special Major Donor discounts offered here.
Directly contact us first - if a major donor

positivechristianity

gmail.com ( positivechristianity@gmail.com)
View a video of the Hope Hill Private Riverfront Mountain Retreat here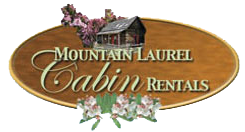 Mountain Laurel Cabin Rentals is our direct property manager for Hope Hill.
1844 Old Highway 76
Blue Ridge GA 30513
Toll Free: 877-686-7378
Tel: 706-258-3200
Fax: 77-471-3996 or info@mountainlaurelcabinrentals.com
Hope Hill direct link with live calendar availability: Click Here

To help us pay for the expenses

Hope Hill is also available to the

public on an active rental program through ALL major

national vacation rental sites and is in high demand.

Supporters must contact us first, and then

Mountain Laurel direct to obtain the pricing and

discount they deserve, along

with priority reservation times.
Go Higher!

Amazing adventure of private prayer and seclusion

awaits you going above the rest …
Our mountainous sanctuary Hope Hill
Smile! You will be in the mountains soon!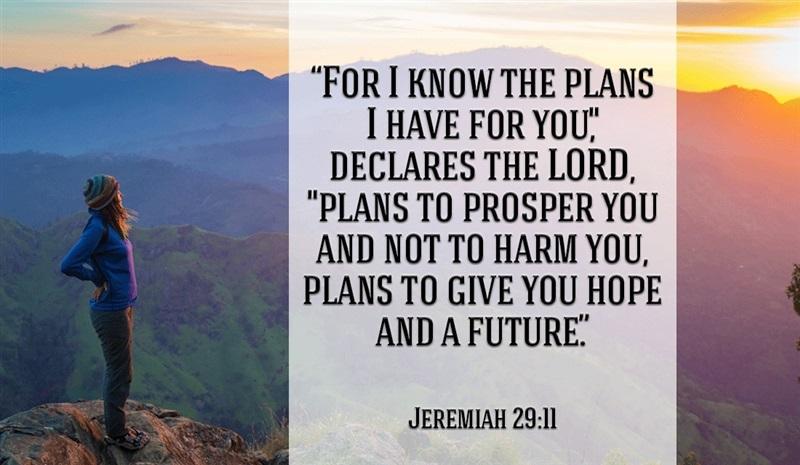 We pray for your safe travels to Hope Hill.

We pray for God's serendipity of

unexpected positive surprise to fill every mile.
Stephenson once said, "To travel HOPEFULLY

is a better thing than to arrive."
Note: Cabin is not handicapped accessible,

and road up to cabin is very vertical.
This site maintained by: KESSCo Services Kenn Simons - Email:

kessco.services

gmail.com

(

kessco.services@gmail.com

)